Price of TOORUN M26 Bluetooth Headset
List Price: $39.99
Sale Price: $16.87
Specifications of TOORUN M26 Bluetooth Headset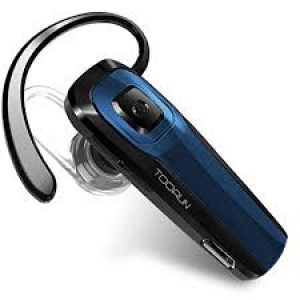 ONLY BUY FROM TOORUN – All the other sellers are not authorized sellers of TOORUN products

ONE YEAR GUARANTEE PERIOD – TOORUN store is always giving the buyers who buy the real brand product from TOORUN store 1 year guarantee period and 30days no reason to return

VOICE PROMPT FUNCTION – It could activate SIRI and reminder user "Battery high/Medium/Low", "Power on/on" ,"Pairing", "Connected/Disconnected" via voice.

PAIR WITH 2 BLUETOOTH DEVICES – Pair with 2 Bluetooth devices at the same time. (How to connect two phones : 1. pair with the first mobile phone, then turn off both the Bluetooth headset and the Bluetooth function of the first mobile phone. 2. Turn on the headset again(Long press 5-8 seconds, make headset pairing status), pair with second mobile phone as normal. 3. Turn on the Bluetooth function of your first phone. the headset will connect the first again. Then 2 mobiles connected)

COMPLY WITH FCC REGULATIONS AND SIG AUTHORISED – FCC ID 2AO4Q-M26 and SIG Declaration ID D040962. This equipment has been tested and found to comply with the limits for a Class B digital device, pursuant to part 15 of the FCC Rules.