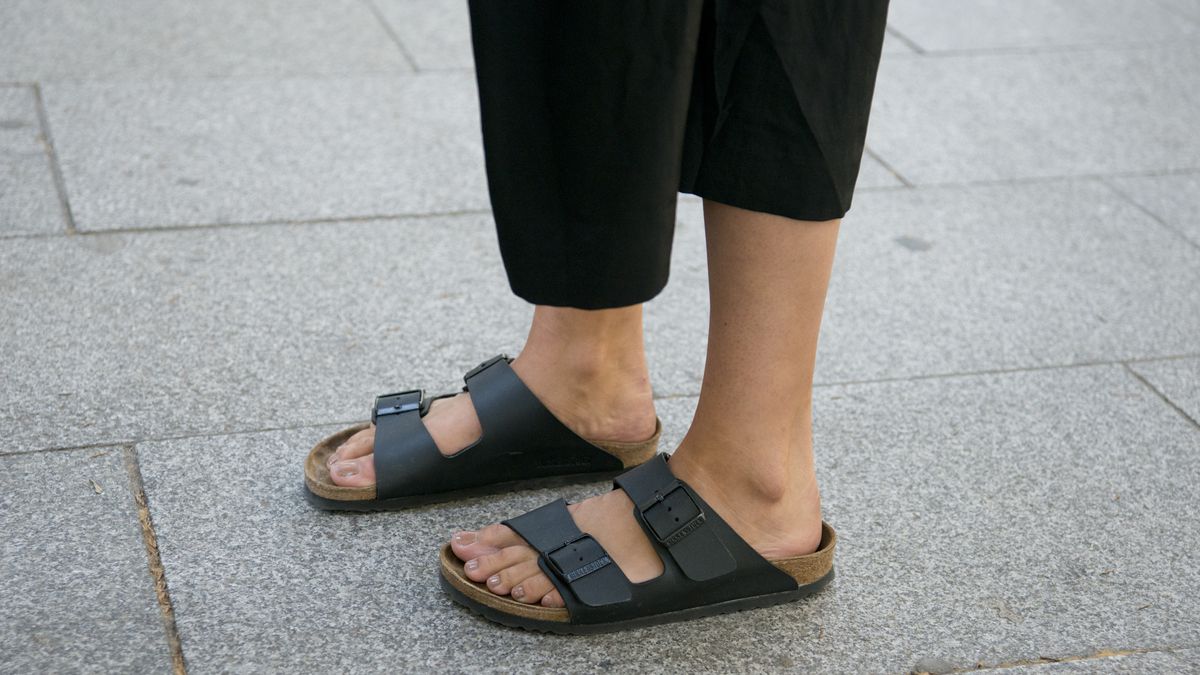 How Should Birkenstocks Fit?
Are you desirous to make your Birkenstocks an ultimate treatment and cure to your feet? Then do not worry we are here to make your life easier. Everyone wants perfect fit footwear to avoid inconveniences but when you can not do it it becomes hectic.
Therefore, we are here to help you out in getting your Birkenstocks perfectly fit step by step to clear every mistake that one can do while breaking in the shoe in the first place. So, delve into this article and learn more and treat yourself with the best.
5 Steps: How Should Birkenstocks Fit
Step #1: Get your size check
Before getting your hands on one Birkenstock make sure the measurements of your feet are on point. As the questions: are my Birkenstocks too big or how to fit in Birkenstocks is very common and confusing enough at times. So, it is better to recheck it before bringing one at home.
Measuring is pretty simple. For measuring the length, you just have to place your foot straight on the floor and measure from top to bottom that is from the longest toe to the heels or vice versa.
For width, place your foot on the measuring tape and measure from the inner to the outer edge. Yes, you have got your measurements correct.
Step #2: Select according to your width
Acknowledging the fact that every person has a different foot size Birkenstock offers two widths of footbed that is regular and narrow to make it convenient and comfortable enough for all.
The Birkenstocks with regular width hold a symbol of outlined foot signifying that it is for normal to the robust feet and the narrow footbed is for small to slender or thin feet.
These two widths ensure the comfort and peace of the wearer leaving behind painless and aligned feet.
Step #3: Take out and buckle up all the straps
Now the actual journey begins as your new pair of Birkenstocks of perfect size and width is here. Take it out and open all the straps to get it to adjust again according to your fit.
Soon after you have opened all the straps, let your feet in the Birkenstock. To counter check that your feet fit inadequately check if your feet have left space of a few millimeters from either end.
Step #4: Adjust your straps now
So now you are ready to fasten your straps. While closing all the straps make sure that the straps are not too tight and not even too loose and adequately touching the pressure marks.
Give your feet a test walk to check if the fitting is perfect and you can walk comfortably, then yes, it fits in perfectly at your feet now.
Step #5: You are ready to boom 
Initially, the Birkenstock feels a little harsh and stiff on the feet. Yet, with time you will feel comfortable walking in the shoes.
We suggest you not force Birkenstocks on your feet, give some time at first and then go with the flow if you feel comfortable in it.
The point where you get the feeling of Ultimate comfort and peace that is the point where you are ready to go and break in your Birkenstocks every time and anywhere.
For more product reviews, visit our blog section.